Senior Product Manager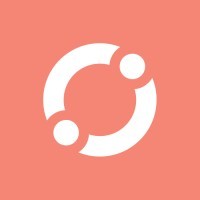 Fello
Product
Hyderabad, Telangana, India
Posted on Monday, October 2, 2023
About Us:
Fello is not just reshaping the real estate industry; we're revolutionizing it. With our innovative, high-tech tools, we empower agents and teams to excel in a rapidly changing market. As a VC-backed startup already witnessing tremendous growth, Fello offers an exciting opportunity for forward-thinking individuals to be part of our success story. If you are passionate about pushing the boundaries of web design to create intuitive user experiences, we want to hear from you!
About You:
As a Senior Product Manager, your exceptional product sense, coupled with a deep understanding of UX/UI design principles, will be crucial in driving product strategies, execution, and delivery. You'll be instrumental in translating complex user needs and business goals into intuitive and user-centric solutions, ensuring optimal user experience across our various web and mobile applications.
This is a remote role with the option to work anywhere in India.
You Will:
User & Market Insights:
Gather and analyze user feedback and market trends to inform product improvements and innovations.
Be the voice of the user within the organization, advocating for features and enhancements that elevate the user experience.
Product Strategy & Execution:
Develop and execute product strategies and roadmaps, ensuring alignment with business objectives and customer needs.
Translate user insights, data, and business requirements into well-defined product features and specifications.
UX/UI Sensibility:
Leverage your strong UX/UI sensibility to guide design processes, ensuring the delivery of intuitive and user-friendly interfaces.
Collaborate with UX/UI designers, providing insights and feedback to enhance product usability and aesthetics.
Cross-functional Collaboration:
Lead cross-functional teams, working closely with UX/UI designers, engineers, and other stakeholders to ensure seamless product development.
Coordinate with the engineering team to ensure timely delivery of product features, from conceptualization to deployment.
Product Testing & Implementation:
Oversee the testing processes, ensuring that products meet quality standards, user requirements, and business goals.
Manage the product launch and announcement, coordinating with marketing and sales teams to optimize reach and impact.
You Have:
5+ years in product management, with a strong focus on UX/UI design.
BA/BS or equivalent in Business, Technology, or related fields. MBA will be good to have but not necessary.
Good understanding of UX/UI design principles, with the ability to guide design processes for optimal user experience.
Experience working closely with engineering teams, with an understanding of technical constraints and opportunities.
Strong data analysis skills, with the ability to derive actionable insights from data and user feedback.
Exceptional communication and interpersonal skills, enabling effective collaboration across teams.
Our Benefits:
Competitive compensation package
Flexible PTO
Comprehensive health benefits
Join Us:
Embrace the opportunity to drive change and innovation. Here, your product management skills will directly influence the success of our products and user satisfaction. Apply now, and let's innovate together!
This is a remote role offering flexibility and support to ensure your professional growth and personal well-being.