Head of Revenue Operations (RevOps)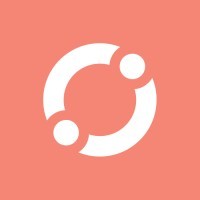 Fello
Operations
Remote
Posted on Wednesday, October 25, 2023
About Us:
Fello is a fast-growing, VC-backed startup revolutionizing the real estate landscape with cutting-edge technology and solutions. Our platform is designed for real estate professionals, and our team comprises industry experts and innovators.
About You:
You are an experienced leader in B2B SaaS with a focus on revenue operations. Your strategic mindset and managerial skills make you proficient at aligning Sales, Customer Success, and Marketing towards revenue goals. You're comfortable with remote team management and are able to work across time zones.
You Will:
Strategize and Implement Revenue Plans: Develop and execute strategies that align with company goals and revenue targets for Sales and Customer Success.
Oversee Operations: Own operational workflows for Sales and Customer Success, ensuring efficiency and effectiveness.
Monitor KPIs: Regularly review metrics related to revenue, customer acquisition, and retention.
Allocate Resources: Effectively allocate resources to meet revenue targets.
Optimize Product Offerings: Work with the Product team to enhance features that drive customer satisfaction and revenue.
Refine Go-to-Market Strategies: Collaborate with Marketing to align promotional activities with revenue goals.
Lead and Develop Teams: Mentor and guide your teams in Sales and Customer Success, providing the tools they need to succeed.
Foster Collaboration: Encourage interdepartmental cooperation to ensure a unified approach to company objectives.
Report and Communicate: Keep stakeholders updated on revenue initiatives, challenges, and opportunities.
Manage Risks: Identify and develop strategies to mitigate revenue risks.
You Have:
A Bachelor's degree in Business, Finance, or related field.
At least 8 years of experience in revenue operations or senior sales roles.
Proficiency in SaaS metrics and the B2B sales cycle.
A proven track record in exceeding revenue targets.
Excellent communication skills.
Ability to manage a remote team across time zones.
MBA or similar qualification is a plus.
Familiarity with CRM and marketing automation tools

Our Benefits:
Competitive salary and bonuses
Stock options
Flexible work schedule
Career growth opportunities