Head of Customer Success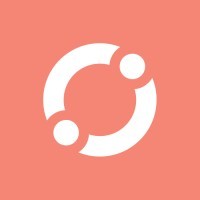 Fello
Customer Service, Sales & Business Development
Remote
Posted on Tuesday, November 7, 2023
About Us:
Fello is a fast-growing, VC-backed startup on a mission to empower real estate agents and teams with the tools they need to thrive in today's industry. We're revolutionizing the real estate landscape by providing cutting-edge technology and solutions designed to help agents succeed. Our platform is tailor-made for real estate professionals, and our team is made up of industry experts and innovators. If you're excited about being part of a growing team with a fresh take on real estate, we'd love to meet you!
About You:
You are a dynamic leader who thrives in early-stage environments. Your hands-on approach means you're not afraid to roll up your sleeves, serving as a player-coach to inspire and direct your team. You are excited to be in the building stage of a company and get energy from creating new processes and solutions. Your strategic mindset and exceptional interpersonal skills make you adept at guiding teams and developing client relationships. You are well-versed in SaaS dynamics and excel at forging partnerships, both with your team and our clientele.
You Will:
Cultivate Excellence: Build and lead a stellar Customer Success team, fostering their growth and ensuring the achievement of individual and collective KPIs.
Enhance Retention: Strategize and execute plans that not only retain talent but also ensure our clients' continual subscription renewal and business expansion.
Innovate Proactively: Analyze business indicators to predict and solidify the future of our SaaS offerings.
Strategic Management: Take charge of key accounts, demonstrating leadership that balances direct involvement with strategic delegation.
Collaborative Strategy: Work in tandem with Support and Product teams to guarantee a frictionless customer onboarding experience and product adoption.
Lifecycle Leadership: Drive customer journey enhancements for diverse market segments, increasing adoption, retention, and upsell prospects.
Customer-Centric Culture: Embed a culture obsessed with customer feedback to refine products and deepen loyalty.
Enablement and Empowerment: Identify and fulfill training needs to maintain a high standard of customer service.
Hands-On Understanding: Initially, manage a selection of accounts to gain a firsthand understanding of the customer success process at Fello.
Resolution Leadership: Serve as the go-to for critical client concerns and churn prevention.
You Have:
At least 5 years in leadership roles within the B2B SaaS sector, notably during company growth phases.
A minimum of 5 years shaping customer success functions, with a strategic and hands-on approach to scaling such teams in a SaaS context.
Experience in managing customer success teams in a SaaS environment.
Experience identifying trends across the customer base and translating them into optimized processes.
Demonstrated ability in strategy development and operational execution.
Adept at building and nurturing relationships with key stakeholders and customers.
Strong analytical skills, with the ability to derive strategy from data.
An unwavering commitment to customer satisfaction and team success.
Real estate knowledge is a bonus, but not a prerequisite.
Our Benefits:
Competitive salary with performance-based incentives
Comprehensive health, dental, and vision insurance
Generous vacation policy and paid holidays
Flexible work schedule and remote work options
Professional development opportunities and ongoing training
Collaborative, supportive, and fun work environment
Join our team as a Customer Success Manager and play a pivotal role in ensuring our real estate clients receive the support they need to excel in today's industry. Apply now and start making a real impact with Fello!