Head of Sales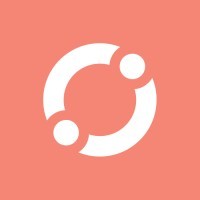 Fello
Sales & Business Development
Remote
Posted on Saturday, November 11, 2023
About Us:
Fello is a fast-growing, VC-backed startup on a mission to empower real estate agents and teams with the tools they need to thrive in today's industry. We're revolutionizing the real estate landscape by providing cutting-edge technology and solutions designed to help agents succeed. Our platform is tailor-made for real estate professionals, and our team is made up of industry experts and innovators. If you're excited about being part of a growing team with a fresh take on real estate, we'd love to meet you!
About You:
You are a proven leader in the B2B SaaS arena, embodying the qualities of an executive in strategic decision-making, team leadership, and driving business growth. With your extensive experience in sales leadership, you're adept at scaling businesses and nurturing high-performing teams. You possess not just the ability to devise and execute robust sales strategies, but also the foresight to steer a company through various stages of growth. Your approach combines a strategic, big-picture perspective with a hands-on, results-driven focus. You're ready to dive into a role that challenges and utilizes your executive-level skills to make a lasting impact in the real estate tech industry.
You Will:
Craft and Implement Sales Strategies: Develop robust sales strategies that align with Fello's vision and market opportunities, ensuring they are in harmony with our overarching business goals.
Drive Revenue Growth: Generate consistent revenue by winning new accounts and nurturing existing relationships, while implementing effective sales processes and methodologies.
Team Leadership and Development: Recruit, lead, and coach a top-tier sales team, fostering a culture of excellence, accountability, and continuous professional development.
Cross-Functional Collaboration: Work closely with the Marketing, Product, and Customer Success teams to deliver a seamless customer journey and a cohesive go-to-market strategy.
Data-Driven Insights and Strategy: Provide insightful, data-driven recommendations to the executive team, aiding in strategic decision-making and planning.
Market and Customer Intelligence: Maintain a deep understanding of customer needs, market trends, and competitive dynamics to inform sales tactics and strategy.
Brand and Business Development: Enhance Fello's brand recognition and open new business opportunities through strategic networking and a strong market presence.
Client Relationship Management: Build and maintain strong client relationships, ensuring exceptional customer service and satisfaction.
Sales Process Optimization: Continuously assess and refine sales processes to enhance efficiency and effectiveness.
Reporting and Analysis: Prepare detailed sales reports, forecasts, and analyses, offering actionable insights for strategic planning and decision-making.
Market Awareness: Stay abreast of industry developments and competitor activities, adapting strategies to maintain a competitive edge.
You Have:
Extensive Leadership Experience: At least 8 years in leadership roles in the B2B SaaS industry, particularly experienced in scaling companies during growth phases.
Proven Sales Scaling Ability: Demonstrated expertise in scaling sales operations and driving significant revenue growth.
Record of Sales Excellence: A consistent track record of meeting or exceeding sales targets and contributing to substantial revenue growth.
Strategic and Tactical Acumen: Proficient in both the development of strategic sales plans and their operational execution.
Success in Strategy Execution: A history of successfully developing and implementing sales strategies that have materially increased company revenues.
Communication and Relationship Skills: Outstanding ability in communication and building long-term client relationships.
Entrepreneurial Drive: A strong entrepreneurial spirit with a hands-on approach and a relentless drive for achieving results.
Educational Foundation: A Bachelor's degree in Business, Marketing, or a related field, with an MBA being highly preferred.
Our Benefits:
A pioneering role in a rapidly evolving sector, with vast scope to influence the trajectory of Fello and the broader market.
Competitive remuneration, including base pay, performance incentives, and equity options.
A progressive and adaptive work culture that prizes creativity, ingenuity, and diversity.
A comprehensive suite of benefits encompassing health, vision, and dental insurance, along with a retirement savings plan.
Ample avenues for career enhancement and leadership development within a spirited and collaborative environment.
Join Us:
If you're a forward-thinking sales executive passionate about leveraging technology to make a meaningful impact, we invite you to apply. Your leadership at Fello will empower real estate professionals with the most advanced solutions available.