Regional Sales Manager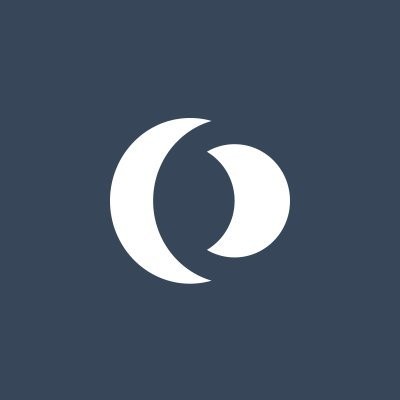 Homeward
Sales & Business Development
Tampa, FL, USA
Posted on Wednesday, March 17, 2021
Our Values
THE GOLDEN RULE
Whether we're dealing with colleagues or customers, we follow The Golden Rule, treating others the way we want to be treated. It's a simple rule, but it's also significant: we don't prioritize money or growth over people, and we practice empathy at every opportunity.
CALM FOCUS
We work in tech and build solutions for real estate. Both are fast-paced and stressful industries. So it's important that we focus on the larger objective rather than rushing from one task to the next. If something is out of scope, we say "No." If something feels rushed, we pump the brakes. This calm focus helps us create solutions our customers love.
ONE TEAM, ONE DREAM
Big problems require big solutions. We look at our customers' experience holistically, and recognize that solving them requires collaboration across teams. This approach extends to cooperation among our three affiliate companies — Homeward, Homeward Mortgage and Homeward Title — and produces a more integrated homebuying experience.
About the opportunity:
Homeward's Field Sales Representative will be responsible for driving sales and building relationships all over Tampa. This role involves cultivating and delivering on relationships with top real estate Brokerages, Teams and individual Agents. The ideal candidate is a focused, hungry, sales-driven real estate professional looking to make a massive impact in their local market with a new and exciting solution for home buyers and sellers. You are motivated by smashing sales standards set in front of you and have a "can do" attitude around accomplishing personal and company goals. You are passionate about real estate sales, home ownership and coaching agents how to do more transactions with unique tools. You understand the real estate space and are comfortable conversing not only with Agents and Brokers, but with Buyers and Sellers alike. You enjoy teaching, speaking and sales. You will provide pipeline management, pitching, negotiation tactics, and closing skills to enhance and maintain Partner relationships.
This position is not eligible for visa sponsorship.
In this role you will:
Manage the strategy, negotiation, and relationship management for the (insert market area) identify and qualify potential strategic partnerships with real estate agents, teams and brokerages

Understand, manage and help ensure fulfillment of expectations for our partnerships

Maximize potential of the partnerships through the sales process

Work alongside executive team to facilitate contract negotiations and handle partner referral and teaming agreements including baseline terms and conditions that govern the relationship

Develop and test the Homeward services implementation process, and make iterations based on findings

Cross-functional alignment of goals and execution

Develop a deep understanding of the competitive landscape for the offering and inform future business opportunities and priorities

Drive sales in a geographical region
What you'll bring:
3+ years of experience in residential real estate, earning 10+ sales a year

Excellent understanding of the real estate market and the mindset of a high performing real estate agents, teams and brokers. Proven ability to build meaningful relationships, trustfully, and confidence in working alongside the executive team members

Excellent communication skills both oral and written is crucial

Proven ability to develop opportunities from ideation to execution

Experience executing complex strategic and operational initiatives with solid business judgment

Exceptional problem-solving skills, with the ability to conduct analysis, and make strategic recommendations

Demonstrated high accountability to performance results to deliver results in a fast-paced environment

Recent Real estate license required
Pay and benefits
Compensation range: $30,000 base + uncapped commission potential

Remote-first environment (our Headquarters are in Austin, TX)

Exciting stock option grant for every full-time employee

401(k) employer contribution match

Health and wellness benefits, including medical, dental, vision, and life insurance

Twenty days of vacation, five sick days, twelve company holidays, and two floating holidays each year

Generous paid parental leave of up to 14 weeks
See more about how Homeward takes care of our team by providing a generous package of benefits here.
About Homeward
Buying a home should be an exciting milestone. But all too often, it's stressful, especially when you're buying and selling at the same time. So we're redesigning the home-buying experience. We're a fast-paced real estate startup that empowers agents to help homebuyers craft their best offer – so they can buy before they sell, get more negotiating better terms with a cash offer, and close on time.
Founder and CEO Tim Heyl, a 10-year industry veteran and owner of one of the fastest-growing agent teams in the country, started Homeward in 2018. In fact, he bought our first customer's home with his life savings. His idea evolved into our Homeward Offer. It's more than an offer; it's the power to buy a new home on your terms. It's the convenience that keeps you from moving twice. And it's the savings that come from having everything you need in one place.
We've raised more than $160MM in equity capital from top-tier venture investors, including Norwest, Blackstone Alternative Asset Management, Adams Street, Javelin, and LiveOak. Our leadership team includes real estate, mortgage, and technology experts.