Quality Assessor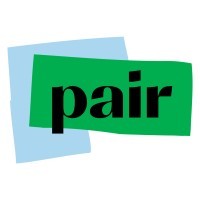 Pair Eyewear
Quality Assurance
Irvine, CA, USA
Posted on Friday, March 17, 2023
At Pair Eyewear, we're building the largest global eyecare company in the world focused on bringing personalization to the end to end eyecare experience, starting with your glasses. We've developed the first personalized eyewear brand where glasses can be an extension of your personality, mood, and interests. With funding from leading venture capitalists in the consumer space, partnerships in the entertainment, sports, and fashion arenas, and a team of passionate individuals, we're on a mission to completely revolutionize the eyewear industry. We're excited that we already have the support of Good Morning America, The Today Show, Oprah Magazine, CNN, and Forbes helping us share our story.
Are you looking to work for a company that is changing the game in mature industry? Then the job you are looking for is here at Pair Eyewear! Our company makes personalized glasses that reflect your individual style, mood, and interests. We're currently looking for capable, friendly people to join our Production Team in Irvine, California. If you want to grow with a team that's on the rise, we want to hear from you. Don't pass up this exciting chance to be a part of something truly innovative and incredible. Apply now and join us in making personalized eyewear history!
The primary goal of of this role is to ensure Pair products meet quality standards. This involves assessing products against established criteria to identify and quantify issues. Quality assessors may observe, test, sample, or audit products to provide feedback to the team on opportunities to improve.
What You'll Do:
Perform thorough product inspections to ensure that they meet established quality criteria

Identify and report to the production team any nonconformities

Maintain accurate inspection records

Collaborate with the production team to implement corrective actions and resolve issues.

Monitor the performance of the production process and look for ways to make it better.

Participate in continuous improvement initiatives to enhance quality
Need to Have:
Previous inspection experience in a manufacturing environment

Demonstrated attention to detail in previous positions

Strong communication skills - verbal, visual, and written

Must be self-motivated, organized, detail-oriented, and capable of following detailed direction

Basic computer skills including the use of data aggregation software

Professional experience with electro-mechanical and optical lab equipment a plus
Some Benefits and Perks of Working At Pair:
Health, vision, and dental insurance

Competitive hourly pay

Free eyewear and discounts for Friends and Family

Paid holidays
At Pair, we carefully consider a wide range of factors when determining compensation. These considerations can cause your compensation to vary. The pay range for this position is expected to be between $22-$23 per hour and will depend on your skills, qualifications, and experience. Additionally, this role might be eligible for discretionary short-term and long-term incentives. We encourage all interested candidates to apply.
Pair is an equal opportunity employer. All qualified applicants will receive consideration for employment and will not be discriminated against on the basis of actual or perceived age, ancestry, citizenship, color, disability, familial status, family responsibilities, gender identity/expression, genetic information, marital status, matriculation, national origin, personal appearance, political affiliation, pregnancy or related condition (including breastfeeding), race, religion, sex, sexual orientation, socioeconomic status, veteran status, or any other characteristic protected by law. We also consider qualified applicants regardless of criminal histories, consistent with legal requirements.