Frontend Software Engineer, Reactjs (Remote, US based company)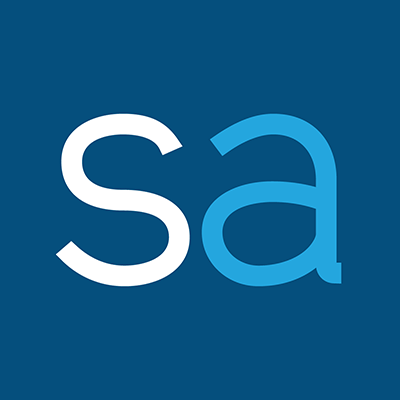 SmartAsset
Software Engineering
Argentina · Remote
Posted on Saturday, August 12, 2023
About SmartAsset:
SmartAsset is an online destination for consumer-focused financial information and advice that powers SmartAdvisor, a national marketplace connecting consumers to financial advisors. Reaching approximately 75 million people each month (as of Sept. 2021) through its educational content and personalized calculators and tools, SmartAsset's mission is to help people make smart financial decisions. Ranked on the Inc. 5000 and Deloitte Technology Fast 500™ lists of fastest growing companies in 2021, SmartAsset closed a $110 million Series D round, valuing the company at over $1 billion. SmartAsset was also named to Y Combinator's list of Top 100 Companies of all time and Forbes' list of America's Best Startup Employers in 2020.
About the Team
This is a role for the Matching pillar of the Software Engineering group. Our pillar is dedicated to forming robust and scalable software to facilitate the matching of experienced advisors to investors.
The fully remote team works closely with our Product, Data, and Operations departments to ensure the top priority of our clientele is being addressed in the most efficient manner. The team is actively undertaking a rework of core business logic that powers the matching operation, allowing each member to bring their creativity and problem solving skills to multiple challenges. This particular role will ensure the solutions being provided include high performance UI/UX for all of our stakeholders.
About the Job:
Responsibilities:
Apply your knowledge of software engineering to develop highly interactive, easily understood user interfaces
Collaborate with software engineers and product managers to understand our customers' needs and the design decisions of the product
Optimize our frontend code for performance, scale, accessibility, and device compatibility
Skills/Experience You Have:
2+ years professional frontend development experience
Excellent knowledge of React and capable of advising other team members in its patterns
Proficiency in TypeScript development skills with an understanding of ES6 concepts
Proficiency in HTML5 including semantic markup principles
Proficiency in CSS3 with an understanding of best practices in implementing Responsive designs
Practiced in writing unit tests using the React Testing Library or similar tools
Strong understanding of network protocols (especially use of CORS), RESTful APIs and browser differences
Knowledge of UX/UI concepts and comfortable with providing feedback on new feature proposals to Design and Product team members
Knowledge of agile software development methodologies, such as Scrum or Kanban is required
Skills/Experience Preferred:
Familiarity with functional language paradigms and the ability to apply them when writing and using data structures in JavaScript
Experience with Git or other subversion tools
Excellent communication in an asynchronous and fully remote environment
Conviction in applying best practices and high quality code in your solutions